"Manufacturing Waste Heat Transfer Products to Save Energy"
Waste Heat Recovery Systems
About Cain Industries
Solutions - The Cain Industries Advantage
Since 1978, Cain Industries has dedicated itself to producing exclusively, combustion exhaust heat transfer products.
Our successful experience with lowering fuel costs and reducing pollution makes us the first choice for both the retrofit and OEM client.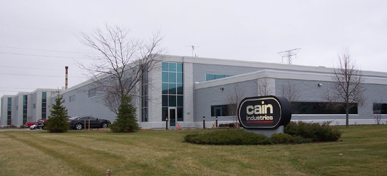 We set ourselves apart from the competition by producing products to serve the broad spectrum of the combustion retrofit markets: Diesel and Gas Cogeneration, Boiler Exhaust, and Fume Incineration.  The knowledge gained from each market has helped the continuing improvement of the others. As the only manufacturer capturing all of these markets, we have developed the greatest selection of products to more precisely fit within their particular system applications. Coupled with our elaborate heat transfer programs and extensive CAD and graphics designs, we have developed 14 product lines with over 2,100 industrial heat transfer products.
We are also especially dedicated to a primary investment in our associates, their manufacturing technology, quality improvements, and innovative cost reductions.  As a result our customers can expect the greatest return on their investment along with the longest lasting equipment.
The foundation which Cain Industries has built its success and reputation upon is our basic philosophy:  to produce the highest quality products, and provide unmatched customer satisfaction.